Bitumen production systems UVB-1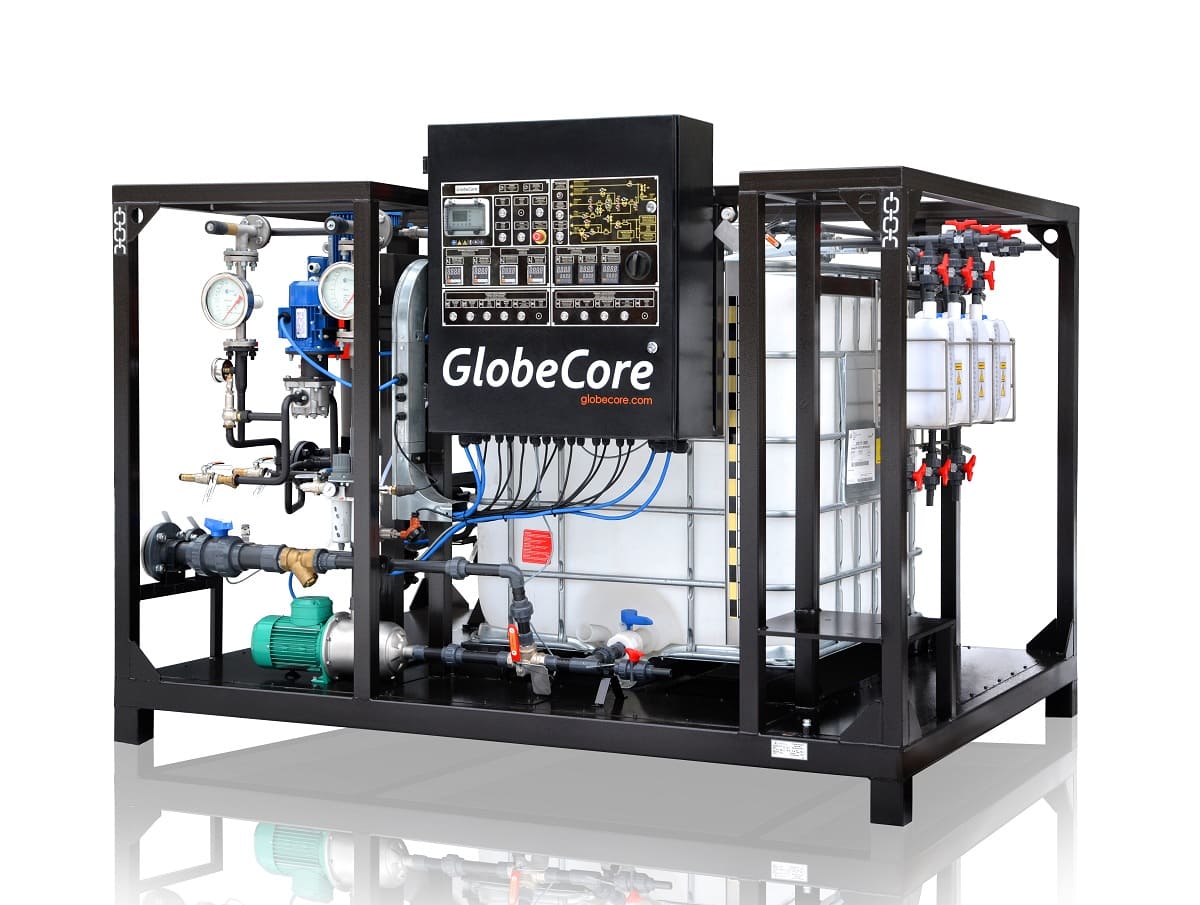 GlobeCore is proud to present you bitumen emulsion production units UVB-1, developed and produced by the company.
Currently the "cold" processes for production of bituminous construction materials are becoming universally accepted. Such materials include asphalt-concrete mixes, roofing, waterproofing, VODIPREN® COMPOUND liquid rubber for seamless waterproofing, etc.
The use of water-bitumen emulsions is especially promising in the field of road construction and repairs, waterproofing of roofs, vessels, basements, as well as treatment of metal surfaces. Water-bitumen emulsions, unlike hot bitumen binding, save up to 30% bitumen, up to 40% gravel and reduce power consumption by 1.5.
Emulsions facilitate high degree of adhesion between the lower and the new layers of coating, increased durability of the coating and extend construction period from early spring to late fall (as long as ambient temperature is above 5ºС). The coating can be applied to wet surfaces. These coatings are environmentally friendly and are easy to transport and store.
The units are made for different throughput capacities, so as to optimize production for the required volume of product.