Homogenizer is a machine to create homogeneous (uniform) physically stable blend, normally of two or more liquids, insoluble in one another, as well as to disperse particles in the product to the required size.
The wide scope of homogenizer applications leaves no doubts in its significance and necessity in many industries. One of such industries is the construction industry.
This equipment is used in construction for preparation of water emulsion and latex paints, various repair and installation pasts, mastics, gels, greases, emulsions and suspensions for construction bitumen etc.
We build a high quality system for preparation of various emulsions and suspensions, the CLM colloid mill. This system has been extensively tested at the factory lab and is accordingly certified for quality and compliance. The homogenizer works great at low to medium load, but is also indispensable at large production facilities. The production processes are intensified by 100 to 600%. The homogenizer can be used either as a stand alone application, or integrated into the existing production line. The product processed with our homogenizer is stable for at least 180 days.
How the homogenizer operates
The system mixes the product between the spinning and stationary calibrated cylindrical radially skewed teeth of the rotor and stator respectively.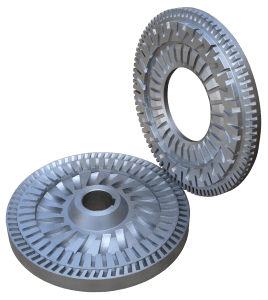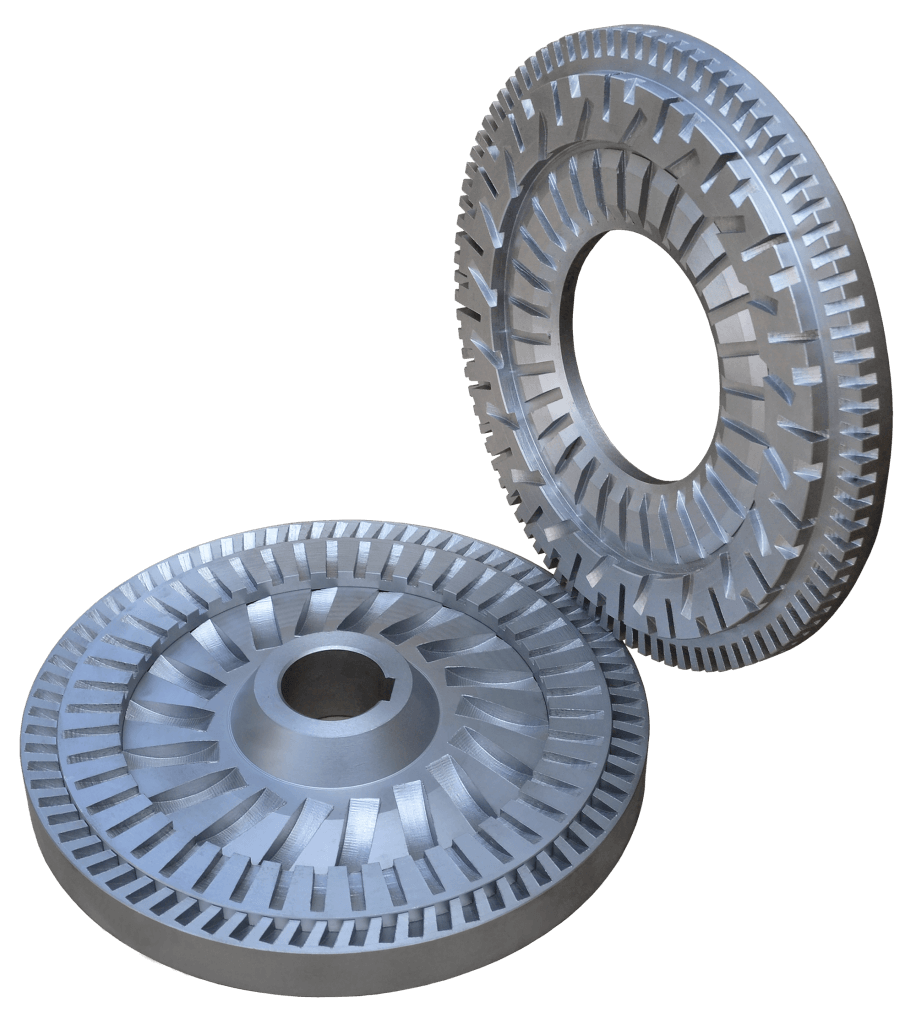 The centrifugal forces and high velocity of rotation between the spinning rotor and the fixed stator cause liquid and semi liquid materials to become uniform, homogeneous and finely dispersed; any blend becomes a finely dispersed homogeneous emulsion. The homogenizer allows to simultaneously disperse and homogenize a product.
Optional heat jacket allows to apply or dissipate heat in the grinding zone. The homogenizer features high throughput, allows to produce stable emulsions and colloid suspensions, ensures high degree of homogenization, with particle size down to 1 micron.
The system features a pronounced cavitation effect, that is, the explosions of caverns by internal pressure.
The homogenizer can be retrofitted into existing production lines. To ensure high quality processing, the source material must enter the homogenizer in certain proportion of liquid and solid phases at constant rate.
The degree of homogenization and pumping performance may vary depending on the physical and mechanical properties of the ground material and the carrier phase..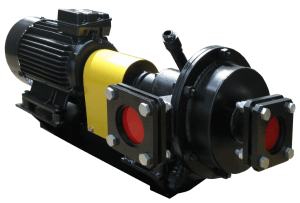 №
Parameter
CLM – 4.1
 1
***Capacity rated (on the water), m3/hour, up to.
4
 2
Operating pressure, bar.
0,5
 3
Rotation speed, RPM.
3000
 4
**Max heat carrier temperature, °С.
160
5
**Minimum coolant temperature, °С.
-4
 6
Dispersion, microns.
<50
 7
Nominal pressure/suction bore diameter, mm.
32/65
 8
Drive power, kW.
5,5
 9
*Dimensions, mm:

– length

– width

– height

960

310

400

 10
Weight, kg.
125
Note.
* – Dimensions are driven assembly.
** – If necessary, the product can be either heated or cooled to a desired temperature.
*** – Depending on the physical and chemical characteristics of the product capacity may vary.
  Construction material options:
Standard – cutters: 40X steel;
                        case: St3 steel.
Custom – cutters: 12X18H10T steel;
                      case: 12X18H10T.
                    – cutters: 95X18 steel;
                      case: 12X18H10T steel.
The main advantages of CLM homogenizers are:
Modern equipment design and world class quality
Competitive price
Qualified engineering advice
The efficiency and speed of mixing at times more than a turbine agitator
Savings on storage capacity compared with a turbine agitator – colloid mill built into a production line and does not require additional tanks
Stability of the blend is ensured
An optional heating or cooling jacket can be installed
The gap in the mill's grinding zone can be adjusted without the need to disassemble the mill from the production line
The fineness of grinding in the homogenizer can be down to 1 micron
The homogenizer is built with components from world renowned suppliers
The system operates in the temperature range from -30 С° to 180 С°
Soundproofing can be optionally installed.
Our homogenizers are already in operation in many successful companies around the world. They have already produced tons of water bitumen emulsions, mastic, grease, liquid rubber etc.
Feedback of GlobeCore's customers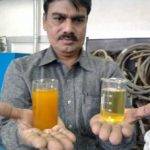 Mr Janaki Ram, India:
"The results of purification and lightening of petroleum products are amazing. We have already purchased and will continue to expand our stock of UVR units."
How to purchase:
The factory's location is in Oldenburg-Eversten, Germany, at Edewechter Landstraße 173.