Dispersant-homogenizer for paint. Emulsifying machine
Liquid paint homogenizer system
This will be of interest to paint and varnish production facilities: a colloid mill for dispersion and mixing of paint components with high precision, so that the end product is a uniform emulsified mass.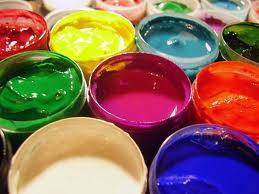 Homogeneity and stability of the emulsion is very important in paint production: if the suspensions are of different weights, they will soon separate. This will cause the first brush strokes to be smooth and uniform, while the last ones, made with heavy sedimented fractions, will look somewhat like sandpaper.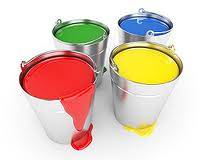 GlobeCore paint emulsifier will ensure that the paint does not spoil the painted surface.
Our equipment can be stock or custom designed. The stock models are available for purchase from the warehouse. Custom models are built within 45 work days.
GlobeCore manufacturing facilities are located in Oldenburg-Eversten, Germany.
It takes about a week to commission a mill. You will need several days to prepare permits, communications (220 or 380V electric power supply, component lead in pipelines) and operator work place. This time is usually enough to ship the device. Actual duration of commissioning varies, but can usually be completed in several days.
If you are looking for paint emulsifying machine, you are probably:
The owner of a paint production company. You are not looking for expensive or economic solutions, instead, you go after effective ones, so that the investment brings you stable return instead of problems.
General manager of a paint company.  You realize what to produce and what equipment to use, as well as where to purchase it, but maybe you keep putting it off. In the end, all you need to do is place that order.
Material department manager. You have to make the mangement happy by finding the best price and quality offer, creating and maintaining good working ties with suppliers. GlobeCore has built very good corporate and personal relations with our client over time.
Engineer, servicing the paint production lines. You want the machine to do three times the work and never fail. Do not hesitate to place the order. Sure, metal also fails, but we stand ready to support you with service, spare parts and out manufacturing facility.
Busting myths and assuaging doubts:
Can the mill be used for dry paint production? Normally, no. The mill is meant for wet grinding.
Can the GlobeCore mill mix and grind at the same time? Sure. Dispersion is as fine as 1 – 5 micron. The product must be liquid, which is just the thing for making dyes and paints from prepared powders.
Will the emulsified product be stable? Yes. Our emulsions are very stable. You can send samples of your components to us along with the recipe to mix with the testbed machine. Besides, we have many years of experience of adjusting and improving recipes for material obtained from different suppliers, which can be of great influence on final product quality. We can help you perfect the existing recipe or even develop a custom new recipe (which is quite a tedious process).
So, do you really need a our
paint emulsifier

?
You need to mix

paint emulsifier

mutually insoluble materials (homogenization), or uniformly disperse solid particles in a liquid (dispersion),
The end product must be at least liquid or gel-like (to be able to flow through pipelines).
You are looking for quality superior to Chinese products at the price lower than for the European equipment.
If the answer is Yes, we know how to help you. The GlobeCore colloid mill benefit your production!
Advantages of GlobeCore colloid mills:
Modern design and high quality of the device
Competitive price
Competent engineering consulting
Fast production of the order
The efficiency and speed of mixing at times more than a turbine agitator
Savings on storage capacity compared with a turbine agitator – colloid mill built into a production line and does not require additional tanks
Stability of the mix to stratification
Heating/cooling jacket
High-tech production lines and qualified staff (over 200) allows to expedite orders
Ability to adjust the gap of the grinding zone without the need to remove the device from the production line
Grinding to 1 micron
Component parts from universally recognized manufacturers
Operating temperature range from -30 С° to 180 С°
Optional soundproofing.
What we do from the moment we start talking to end of commissioning:
We first study the task and specifics of your production line. The questionnaire you fill out is of great help at this stage, and we also contact you by phone to refine the details. We've have different situations: in the ideal case, a stock mill works for you, so we ship it immediately after receiving payment. Sometimes a more in-depth conversation indicates that the task at hand is better addressed by a very different machine, such as a ball mill, instead of colloid mill. We often calculate a model of a different capacity or with different options for the client's specifics.
Our engineer determines which model works best for you and the manager sends out the official commercial offer with a detailed description of the model, price, terms and conditions of payment, shipment and commissioning.
At this stage the client may wish to visit the factory and see things firsthand. We assist with obtaining the invitation, organize a tour and lodging, show the products available and explain what will be different in the client's specific device. We recommend to bring along feedstock samples: we can then mix it in our laboratory machine, so that the client can immediately see the finished product. We are all about hospitality and no visit feels dull or boring.
A contract is signed and paid for.
GlobeCore fulfills the order. This may include manufacturing, testing, shipment, certification, customs clearance etc.
During this time the client prepares the location to recieve the device.
If commissioning assistance is required, GlobeCore professionals go on site, provide installation and startup assistance and test the device with the client's production line.
What's the result?
No delays or negligence.
Turn key solution.
A colloid mill to perform according to specifications. In time. For the exact contracted price.
Equipment ships worldwide.
Warranty – 12 months from commissioning.
| | | |
| --- | --- | --- |
| № | Parameter | CLM – 4.1 |
|  1 | ***Capacity rated (on the water), m3/hour, up to. | 4 |
|  2 | Operating pressure, bar. | 0,5 |
|  3 | Rotation speed, RPM. | 3000 |
|  4 | **Max heat carrier temperature, °С. | 160 |
|  5 | **Minimum coolant temperature, °С. | -4 |
|  6 | Dispersion, microns. | <50 |
|  7 | Nominal pressure/suction bore diameter, mm. | 32/65 |
|  8 | Drive power, kW. | 5,5 |
|  9 | *Dimensions, mm:- length – width – height | 960 310 400 |
|  10 | Weight, kg. | 125 |
Note.
* – Dimensions are driven assembly. ** – If necessary, the product can be either heated or cooled to a desired temperature. *** – Depending on the physical and chemical characteristics of the product capacity may vary.
Clients talk about GlobeCore: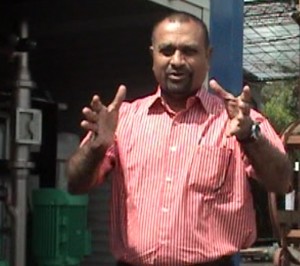 Mr. Patel, the United Republic of Tanzania:
"I want to wish GlobeCore success in the future and I think we will maintain our cooperation for many more years. May you have as many successful products and new developments as possible."
Our location:
The production facility is located in Oldenburg-Eversten, Germany, Edewechter Landstraße 173.
For making an order feel free to fill the questionnaire or call us.