Startup and commissioning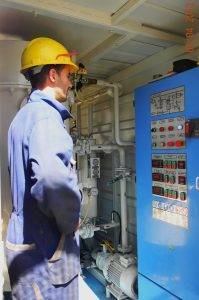 GlobeCore professionals provide installation and commissioning assistance of the supplied equipment within the time specified in the contract or otherwise agreed upon with the client. The process usually takes 4 – 7 days depending on the complexity of the equipment. The design provides for installation by connecting the device by hoses and pumps, electronics and auxiliary equipment. To do so, our engineers train the client's staff directly during commissioning. The client prepares the site, provides basic connections (electricity, water, tanks etc). After commissioning GlobeCore certifies the client company to operate the supplied equipment.
Servicing
GlobeCore guarantees the product to perform normally and reliably if the client observes the rules of installation, operation, servicing, storage and handling, laid out in the product's user manual.
The warranty period is 12 months from the date of shipment.
After the warranty period, the manufacturer will support the client with