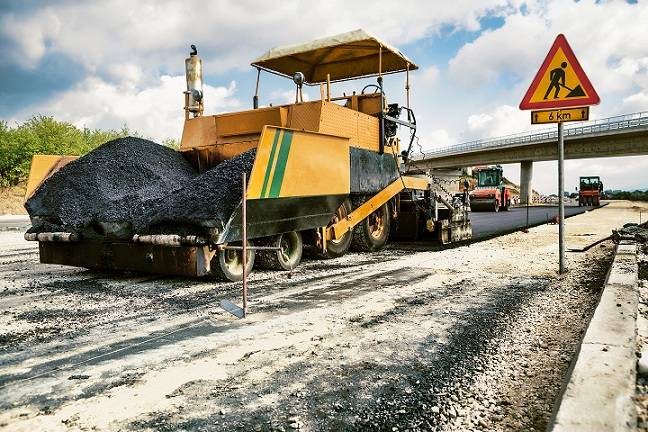 The  variety of bitumen equipment includes different kinds of units used for the production, storage, transporting and exploitation of bitumen and bitumen emulsion.
GlobeCore is in the business of developing and delivering bitumen equipment to the road construction industry.  GlobeCore designes and builds equipment for producing bitumen emulsion and modified bitumen.  Additionally, GlobeCore has equipment for blending, equipment for bitumen foaming, colloid mills, bitumen filters, pumping plants, modified bitumen storage tanks and many other products too numerous to list.
GlobeCore's bitumen emulsion plants are in great demand because these plants are some of the most popular types of equipment in the modern road construction industry today.
The GlobeCore bitumen emulsion plant consists of a colloid mill as well as  high-accuracy batchers, shutoff and control valves, electronic management cards and many other useful and dynamic features.
The equipment is arranged in a standard container and does not need a special cover plate.  To start using this plant, one only needs to fill the exterior containers with bitumen, water, chemicals and emulsion.  Additionally, the whole unit, and in particular the separate parts and assemblies that come into contact with water, are made of corrosion-resistant materials and coatings.
The GlobeCore brand of modern bitumen equipment is completely automated.  These machines are fitted with powerful pumping units as well as with special quantity and quality transducers.  GlobeCore equipment works in accordance with the principle of blending and emulsification of bitumen and water stages.  The quality of the final product is the best characteristic of the ready-made, ready-to-use mixture.
GlobeCore equipment is specially designed for the production and manufacturing of bitumen emulsion.  This line of equipment is capable of blending normal and modified bitumen.  This equipment can work with and compound the elements to maintain any manufacturing process in the road construction industry.
The use of GlobeCore equipment, including bitumen production equipment, is widely used in bitumen production due to GlobeCore's excellent operational characteristics and the high quality of the final products.
обновлено:
January 19, 2015
автором: